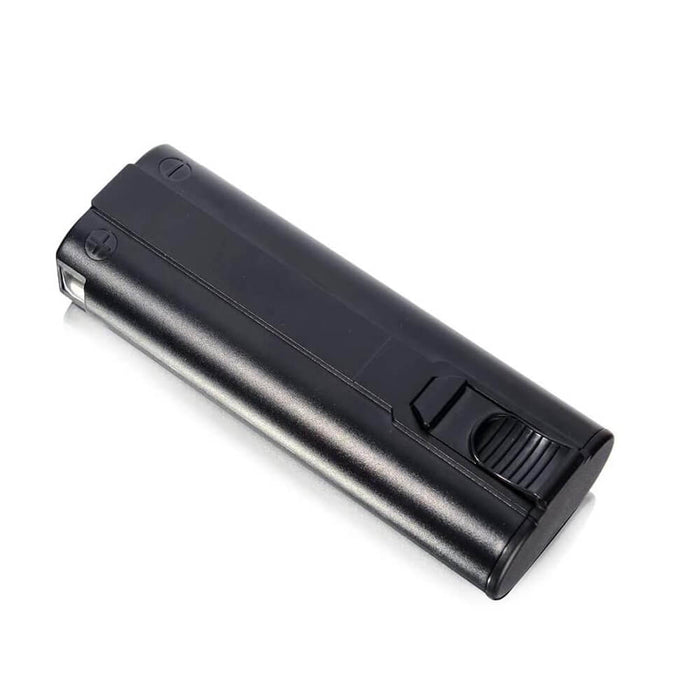 For Paslode 6V Battery 4.8Ah Replacement | 404717 Battery
Save

£0.00
Save

£-16.99
Original price
£0.00
-
Original price
£0.00
Item specifics:
1.Voltage:6V
2.Capacity:4800mAh
3.Battery Type: Ni-Mh
4.Color: Black
5.Warranty: 1 Year
6.Brand: VANON
Battery Features:
1.Compatible for Paslode battery 404717, BCPAS-404717, BCPAS-404717HC, etc, charge well with original Paslode charger.
2.Compatible with Paslode 6V Paslode Nailer IM350, IM50, IM65A, IM65A F16 902200,power tool models B20720, CF325 and more.
3.CE / Rohs certified; safeguard features against incorrect voltage, short circuit, internal overheating.
4.All our batteries are tested by manufacturer to match and exceed OEM products specifications. 5.30 days refund polity and 12-month hassle-free replacement. Professional and friendly customer service will be provided for you.

Replace for Paslode 6V Battery Code:
for Paslode 404717
for Paslode BCPAS-404717
for Paslode BCPAS-404717HC

Compatible with Paslode 6V Power Tools Model:
for Paslode IM50, IM 50 F18
for Paslode IM65, IM65A
for Paslode IM200, IM200 F18, IM200 Stapler
for Paslode IM250, IM250A, IM250 Nall Gun
for Paslode IM325
for Paslode IM350, IM350A, IM350ct, IM35O Nall Gun
for Paslode 404400, 900200, 900420, 900421, 900600, 901000, 902000, 902200, B20720

【Features】 : Via FCC, ROHS, CE Certified. No Memory Effect,not hot when charge. Tested by manufacturer to match OEM product.
【100% Compatibility】: REPLACEMENT BATTERY, NOT ORIGINAL. Fits current model tools and original charger.
【Higher Capacity】: Upgraded to higher capacity battery with higher quality cells for long-lasting performance. Higher capacity offering long-lasting performance and durability.
【Stable】: No Memory Effect, Can be charged or discharged as needed without loss of capacity . Top A grade NI-MH Battery Cells,Built-in protection against potential damage caused by overcharging, overheating and short-circuit protection.
【After Sale】:12 Months Limited maintenance period.24 hours service.

Note:
1.Using Battery Regularly: Battery life decreases with lack of use, so keep those tools in action!
2.Keep Battery Cool and Dry: Cordless tool batteries will last longer if stored in a dry, climate controlled dry area
3.Keep Battery Charged: Recharge cordless tool batteries as soon as you notice a decrease in power. Most batteries last longest if recharged when they reach 70% capacity.
4. Keep away from children.