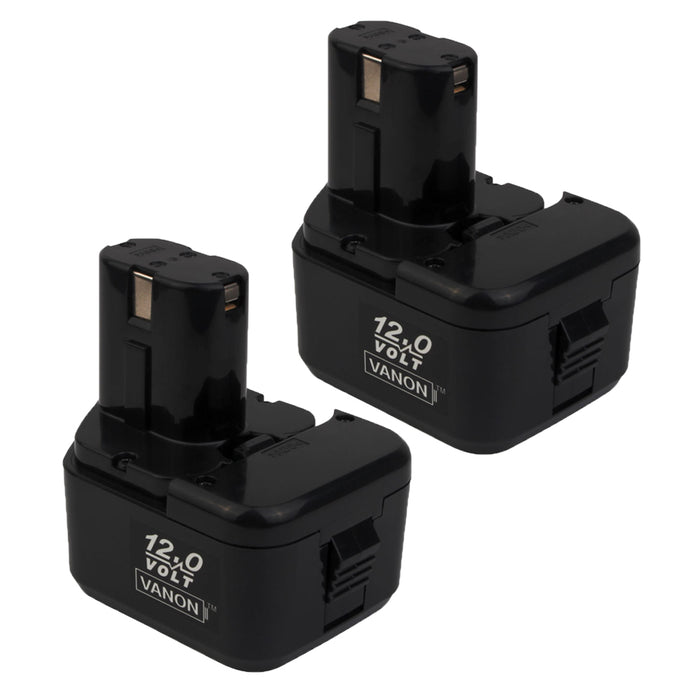 For Hitachi 12V Battery 4.8Ah Replacement | EB1212S Ni-Mh Batteries 2PACK
Save

£0.00
Save

£-34.99
Original price
£0.00
-
Original price
£0.00
(use"Ctrl+F" to find your own PN & Model)
Replacement Part Numbers:
Hitachi EB 1212S, EB 1214L, EB 1214S, EB 1220BL, EB 1220HL EB 1220HS, EB 1220RS, EB 1222HL, EB 1226HL, EB 1230HL, EB 1230R EB 1230X, EB 1233X, BCC1212,320386, 320387, 320388, 320606, 320608 320686, 321652, 322629, 323226, 324279,324360, 324361, 324362

Compatible With:
Hitachi C 5D, CD 4D, CL 13D, DB 12DM2, DH 15D2, DH 15DV, DN 12DY, DN 12DYK, DN 12Y, DS 10DTA, DS 10DVA, DS 12DM, DS 12DM2, DS 12DV, DS 12DVB, DS 12DVB2, DS 12DVB2KS, DS 12DVF, DS 12DVF2, DS 12DVF3, DW 18D, FDS 12DVC, FDV 12DV, FWH 12DC2, FWH 12DC3, FWH 12DD, FWH 12DF, FWH12DC4, R 9D, RB 18D, UB 12DL, UB 5D, WH 12DAF, WH 12DAF2, WH 12DC, WH 12DM, WH 12DM2, WH 12DM2K, WH 12DMR, WH 12DMR2, WP 12DA, WR 12DAF, WR 12DAF2, WR 12DM, WR 12DM2, WR 12DMR

Item specifics:
1.Voltage:12V
2.Capacity:4800mAh
3.Battery Type: Ni-Mh
4.Color: Black
5.Warranty: 1 Year
6.Brand: VANON

【Features】 : Via FCC, ROHS, CE Certified. No Memory Effect,not hot when charge. Tested by manufacturer to match OEM product.
【100% Compatibility】: REPLACEMENT BATTERY, NOT ORIGINAL. Fits current model tools and original charger.
【Higher Capacity】: Upgraded to higher capacity battery with higher quality cells for long-lasting performance. Higher capacity offering long-lasting performance and durability.
【Stable】: No Memory Effect, Can be charged or discharged as needed without loss of capacity . Top A grade NI-MH Battery Cells,Built-in protection against potential damage caused by overcharging, overheating and short-circuit protection.
【After Sale】:12 Months Limited maintenance period.24 hours service.

Note:
1.Using Battery Regularly: Battery life decreases with lack of use, so keep those tools in action!
2.Keep Battery Cool and Dry: Cordless tool batteries will last longer if stored in a dry, climate controlled dry area
3.Keep Battery Charged: Recharge cordless tool batteries as soon as you notice a decrease in power. Most batteries last longest if recharged when they reach 70% capacity.
4. Keep away from children.