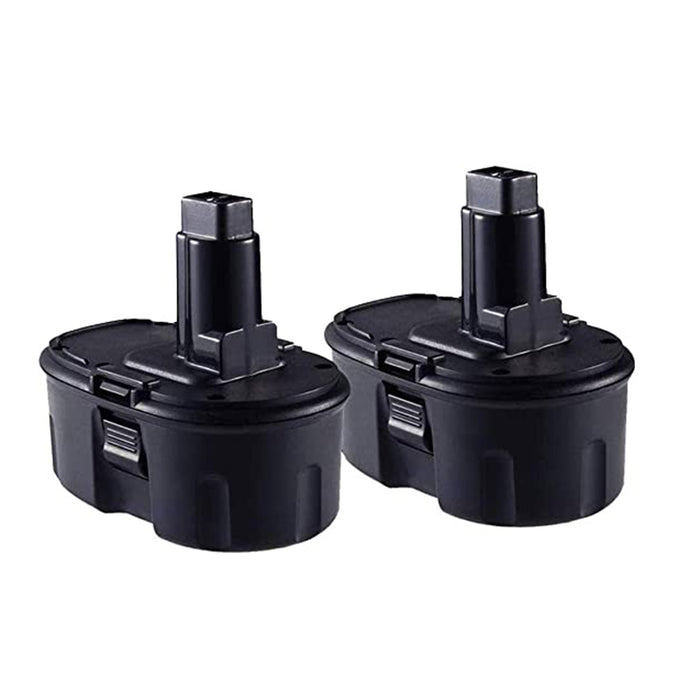 For Dewalt 18V Battery 4.8Ah Replacement | de9098 Batteries 2Pack
Save

£5.00
Save

£5.00
Original price
£55.99
-
Original price
£55.99
Compatible with:
For DeWalt Cordless Reciprocating, Jig, Circular, Chain, Band, and Table Saws:
DWHT66387, DWHT55524, DWHT20123, DW938K, DW938, DW936K, DW936, DW934K2H, DW934K2, DW932, DW933, DW933K, DW934, DCS385L, DCS372KA, DCS372B, DCS370B, DCS370L, DCS370K, DCS331N, DCS331L2, DCS331L1, DCS331M1, DCS331B, DCS330L, DCK251X, DCD960KL, DC390N
For DeWalt Cordless Drills and Drivers:
DWST08203, DW997K-2, DW959K-2, DW621, DW960, DW987, DW988, DW989, DW995, DW997, DW987KQ, DW988KQ, DW960B, DW960K, DCSM60, DCSD62LPB, DCF826KL, DCD985L2, DCD985B, DCD980L2, DCD970KL, DCD959VX, DCD959KX, DCD950VX, DCD950KX
For DeWalt Cordless Impact Wrench: DW059KH-2, DW059K-2, DW059HB, DW059B, DW059, DW057N, DW057K-2, DW057K, DW056N, DW056KS, DW056K-2, DW056K, DW056, DCF059KL, DC841KA, DC830KA, DC823KA, DC823B, DC822KL, DC821KA, DC820KB, DC820B, DC820KA, DC820
For DeWalt Rotary Hammers: DW999KQ, DW999K2H, DW999K-2, DW999K2, DW999K, DW999, DC213KB, DC212N, DC212KZ, DC212KL, DC212KB, DC212KA, DC212B, DC212
For DeWalt Cut-Out/ Cut-Off Tools: DCG411KL, DC550KA, DC550B, DC550, DC411KL, DC411KA, DC411B, DC410N, DC410KB, DC410KA, DC410
For DeWalt Cordless Nailers and Staplers: DC608K, DC616K, DC618, DC618K, DC618KA, DC628K, DC608B, D28493N
For DeWalt Shears: DC495KA, DC495B, DC490KA, DC490B
For DeWalt Cordless Screwdrivers: DC668KA, DC520KA
For DeWalt Grease Guns: DCGG570K, DCGG570B
For DeWalt Cordless Vacuums: DCB090, DC515N
Package Included: 
2 x  4.8AH DC9096 Batteries
2 x A User Manual
About this item
100% Compatible with your device and power up your tools and drills.attery offers long-lasting performance and durability(Please use "Ctrl+F"to Compatible model in the Product description ).

Brand New | Ni-MH Battery| 18 Volts | Capacity:4800mAh |Color: black

No memory effect. High quality cells by manufacturer integrated microchip protects the battery and extends lifetime, The XRP 18V Battery Pack Can be charged or discharged as needed without loss of capacity.

All of the products are CE FCC,ROHS certified, tested by manufacturer to match OEM products .

Worry-free 12 months.If there are any quality issues,please contact us and we will solve it for you immediately, so please feel free to purchase.
Products with electrical plugs are designed for use in the US. Outlets and voltage differ internationally and this product may require an adapter or converter for use in your destination. Please check compatibility before purchasing.